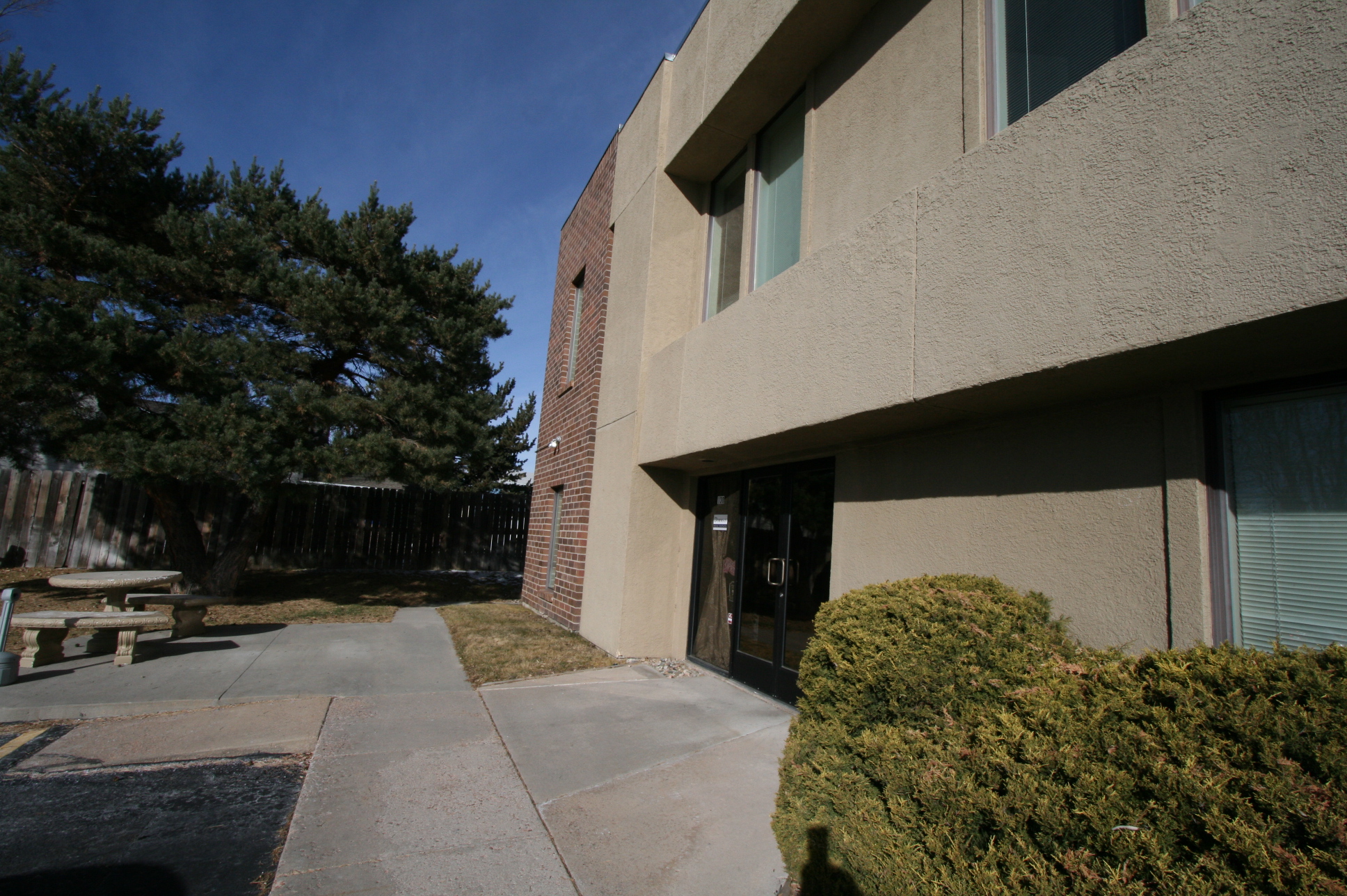 Nicely Updated Office Space Available – 4740 Flintridge Drive, Suite 130
Offices
- Colorado Springs
CO
This centrally-located office space has its own private exterior entrance. Clients can be greeted in the lobby area complete with receptionist desk (with both upper counter and lower work surface).
Nine spacious offices of various sizes.
1. 12′ x 13′
2. 11′ 10″ x 10′ 5″
3. 12′ 9″ x 10 4″
4. 14′ 5″ x 11′ 11″
5. 12′ 2″ x 7′ 1″
6. 12′ 2″ x 13′ 10″
7. 12′ 3″ x 9′ 7″
8. 12′ 4″ x 10′ 7″
9. 14′ 10″ x 10′ 4″
Full kitchen with central area that could be used for either a break room or a small conference area.
Large conference room (20′ 10″ x 11′ 11″) could also accommodate cubicles or be used as a bullpen for additional work space.
Two restrooms and several storage areas.
Common areas have durable (and easy to clean) wood-look vinyl flooring. Attractive, neutral paint colors and wood trim. Overall, this is a warm, inviting space.
Electric vehicle charging stations on site. Large parking lot. Walking distance to Starbucks, banks, restaurants, stores, and more.
Available early March 2019. Lease terms flexible. Modified gross lease. Call for details or to schedule a tour.